Digital Platforms Are Changing Maritime Forever !

eLSA is a ship-in-port e-Commerce platform. It's also a super-App with multiple modules enabling real-time data for cargo owners/charterers, port terminals, carriers, ship agents, and port service providers. 
Come down to our event and learn more about eLSA!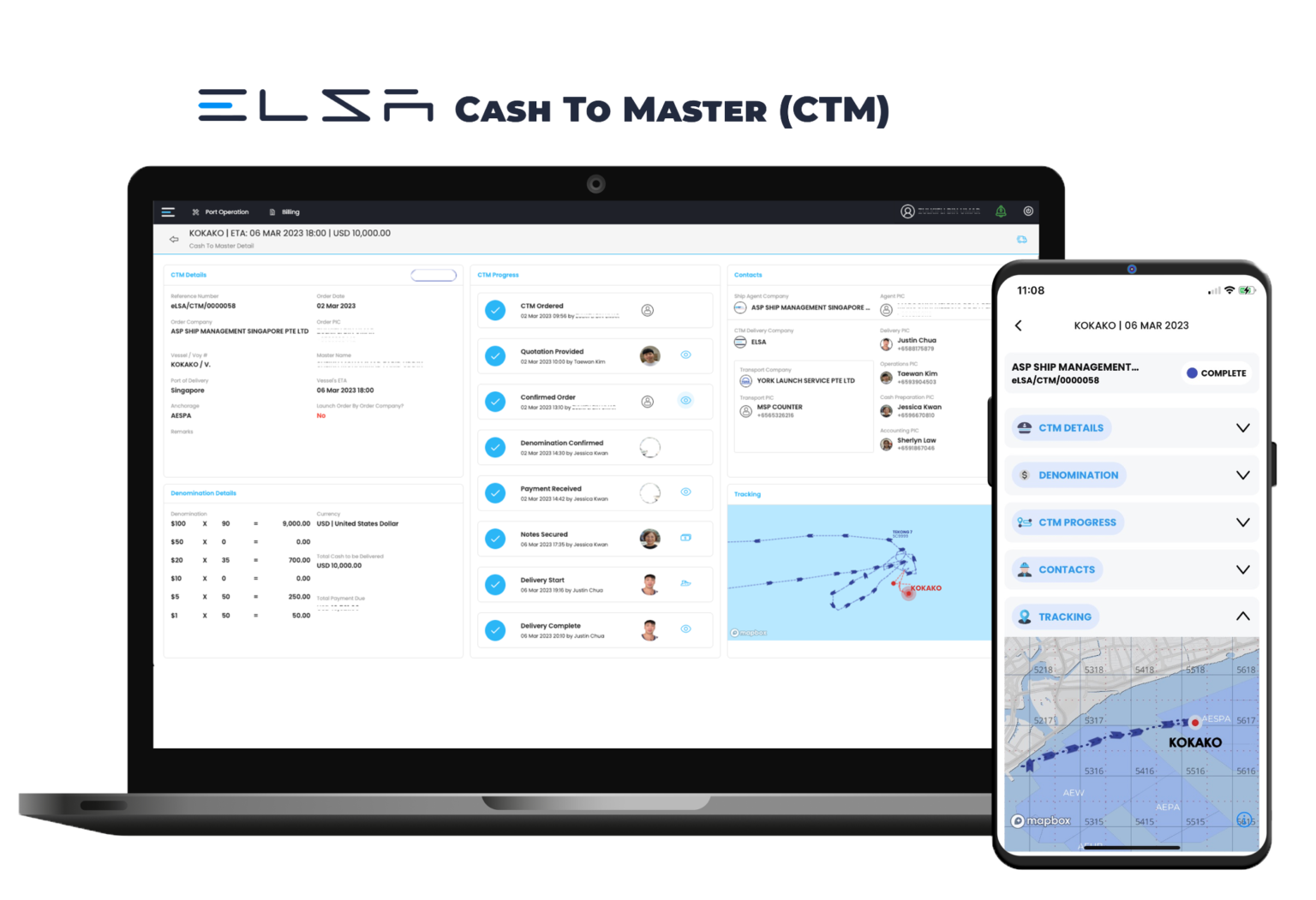 Featured in The Maritime Executive
ASP Ships Group Adopts eLSA
ASP Ships Group, a leading provider of maritime services and solutions, has announced its adoption of the eLSA CTM digital platform and delivery service to future-proof its operations in Singapore. On Monday, March 6, 2023, the first successful end-to-end digital platform order and physical delivery of CTM occurred in the Port of Singapore with ASP's managed M/T Kokako.
CTM, or Cash to Master, is a critical part of the maritime industry, involving the delivery of cash to ships to pay for port services and crews. 
We are delighted to introduce our esteemed guest of honour, Mr Kenneth Lim, Assistant Chief Executive (I&T) at the Maritime and Port Authority of Singapore (MPA). 
We are privileged to have our guest of honour to join us and share his insights with our audience. Please join us at our eLSA event and meet Mr Kenneth Lim.